Are you looking to enhance your kiosk strategy and improve your user experience? Digital signage may be the solution you need. With interactive kiosks becoming more popular in various industries, digital signage software can help you create a more engaging and dynamic experience for your users.
What is digital signage?
Digital signage is a form of electronic display that shows multimedia content, such as images, videos, and text, to communicate information to a target audience. It can be used for advertising, informational purposes, or entertainment.
Why integrate digital signage into your kiosk strategy?
Incorporating digital signage into your kiosk strategy can improve user engagement, provide a more modern and appealing look, and convey information more effectively. With digital signage software, you can display custom content that is relevant to your users and adapt to different situations or events in real-time.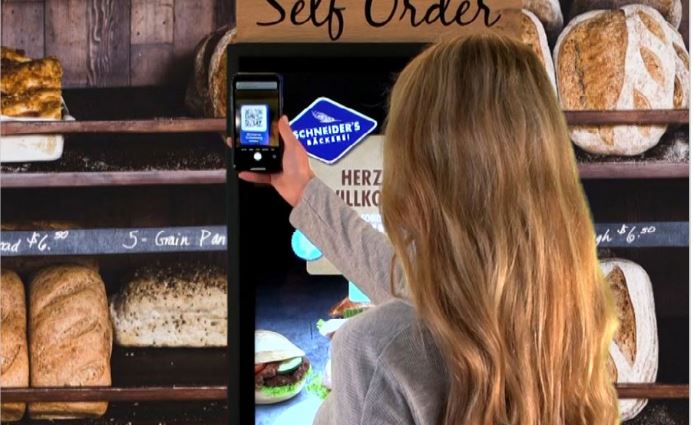 Digital signage software
There are different types of digital signage software available, including touchscreen software, interactive display software, information board software, and bulletin board software. Among these options, interactive display software is the most suitable for kiosk applications as it enables users to engage with the displayed content.
One of the leading providers of interactive display software is SiteKiosk. They offer a wide range of software solutions for various industries, such as retail, restaurants, hospitality, government, education, healthcare, and financial services. Their digital signage software allows you to create custom content, including images, videos, and interactive elements, such as touchscreens and motion sensors.
Secure and customizable kiosks
In addition to digital signage software, SiteKiosk also offers secure and customizable kiosks that can help you achieve your kiosk strategy goals. Our smart kiosk control software allows you to remotely manage and monitor your kiosks and prevent unauthorized access. We also provide browser lockdown kiosk software to ensure that users cannot navigate outside of the intended interface.

SiteKiosk's custom kiosk solutions enable you to design kiosks that meet your specific needs, such as size, shape, and functionality. You can choose from a wide range of design tools for kiosks and interactive displays to create a unique and attractive user experience.
Conclusion
Integrating digital signage into your kiosk strategy can provide numerous benefits, including improved user engagement, a more modern look, and effective communication. By using digital signage software and customizable kiosks with SiteKiosk, you can create a compelling and secure interactive experience that meets your specific needs. Try our solutions for free by signing up for a free trial at SiteKiosk Online.
Want to learn more about how SiteKiosk's solutions have helped other businesses succeed? Check out our case studies and white papers for inspiring stories from companies like Marriott, Citibank, BMW, Goodyear, and the U.S. Army. Visit our SiteKiosk Online blog for more tips and insights on how to optimize your kiosk strategy.